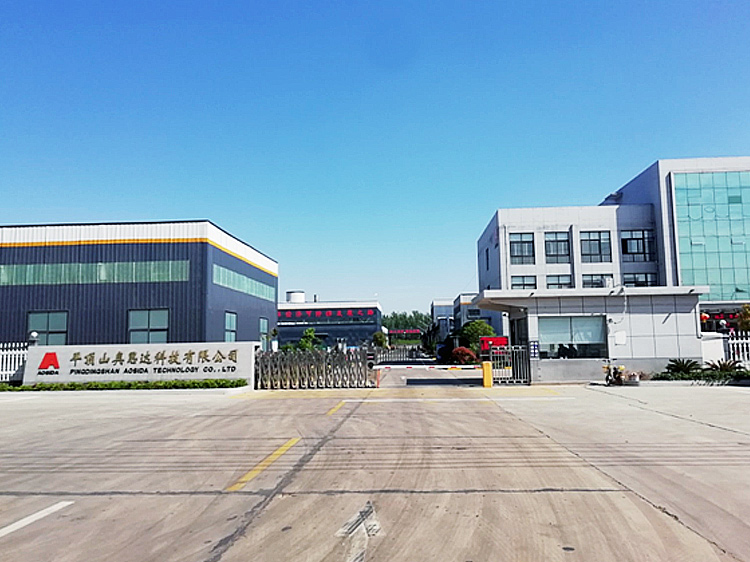 Pingdingshan Aosida Technolgoy Co,. Ltd
Quality is the lifeline of enterprise development
Founded in 2013, Pingdingshan Aosida Technology Co., Ltd. is located in the chemical industry cluster area of Pingdingshan city, Henan Province. As a high-tech enterprise, it specializes in the research, production and application of fine chemicals such as concrete admixtures, dispersants and fine naphthene.
The company has built a technical center with advanced equipment and comprehensive testing range, which has been approved by Henan Provincial Department of Science and Technology as a provincial engineering technology center for concrete water-reducing agent. DCS automatic control is adopted in production, ERP system management is implemented, and data collection and information automation construction is realized.
Water reducing agent can meet the needs of various concrete projects, has been used in the south-to-North water diversion, Zheng Fu high-speed railway, Zheng Wan railway and other national key projects. Fine naphthalene and dispersant are widely used in textile printing and dyeing, daily chemical cleaning, medicine and other fields. In addition to the best-selling domestic market, the products are also exported to Japan, Indonesia, the United States, Australia and more than a dozen other countries, ranking the forefront of domestic export of similar products for many years.
"Quality is the lifeline of enterprise development", the products have been regularly inspected by authoritative institutions, the indicators are better than national or industrial standards, and passed the IS09001:2015 quality management system certification.
Pingdingshan Aosida Technology Co., Ltd. is committed to building the industry quality brand, with excellent quality to establish the enterprise this, with quality service to win the hearts of customers!